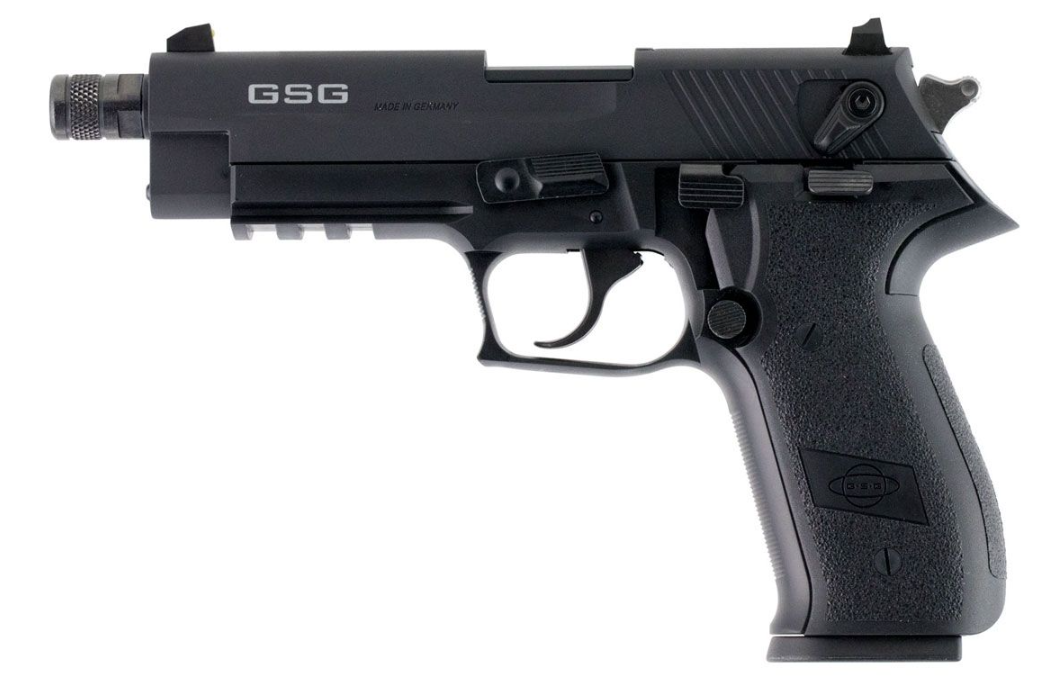 Age is just a number when it comes to self-defense. Check out our selection of the best CCW guns for seniors, empowering older adults to stay safe and confident in any situation.
Quick links:
Typical obstacles for elderly shooters
No matter your age, you deserve comfort. Get our holster pad and enjoy CCW carry!
What are the Typical Problems to Effective Gun Handling Faced by the Elderly?
The golden years bring new challenges to self-defense. Though not every senior citizen faces the same hurdles, some common age-related changes can impact effective firearm handling.
Loss of strength: the elderly may struggle with holding up firearms due to decreased strength, making it challenging to handle heavier guns or manage recoil effectively.

Loss of coordination: diminished dexterity can make it difficult for elderly individuals to manipulate small firearm controls or perform complex movements required for loading and shooting.

Delicate skin: thin and fragile skin of the elderly can be easily injured by sharp edges or abrasive surfaces on firearms, causing cuts or abrasions during handling or practice sessions.

Arthritis can impair hand mobility, making it challenging to operate firearms that require fine motor skills and manual dexterity.
To help mitigate these challenges, choose a handgun with the following characteristics.
How to Choose a Gun for Elderly
You want an easy to handle gun that's kind to aging hands, arms, and shoulders. Here are some tips:
Go light. Choose a lightweight pistol that won't strain your grip or shoulders. Bulk and heft spell fatigue for aging muscles.

Find a grip that fits. Contoured grips that meld to your palm mean you can hold steady, even with arthritis. A secure grip builds confidence.

Get sights that shine. Failing vision needs high-visibility sights to aim true. Bright dots pop against blurred targets.

Bring targets into focus. Mounting optics like a red dot sight helps clarify targets and improves accuracy. Be sure to pick an optics-ready pistol.

Soften punishing recoil. Look for gentle shooting rounds like .22 LR, .380 ACP or 9mm. They won't bruise up fragile shoulders.

Test out the controls. Seek ambidextrous or oversized safeties and releases that are easy to access if dexterity is reduced.

Skip the cocking. Double-action pulls provide easy, consistent shooting without manually cocking.

Rack with ease. Some models have tabs or texturing to make loading ammo effortless if grip strength has faded.

Add safeties. Magazine disconnects stop the gun from firing if the magazine is removed - an extra layer of safety.

Choose full-sized or compact pistols over subcompacts. Larger guns are easier to grip and control for those with hand issues.
Ultimately, you need to get your hands on those guns to test what works for you. Head to the range and try out a variety of firearms. Pay attention to how the grip feels in your hand, how easy the sights are to pick up, and how smoothly you can work the slide. 
A range session lets you experience firsthand what works (and what doesn't!) for your needs. If you're not sure where to start, ask a professional trainer for guidance. With the right knowledge and a patient, hands-on approach, you'll find your ideal match in no time.
If you're planning to wear the gun, practice carrying it in a variety of positions, such as appendix carry, OWB, and other positions, to see which position works for you. 
Make sure to get the perfect holster (see our guide to choosing the right CCW holster) so that you're not uncomfortable. 
What are the Top 6 Guns for Seniors?
The golden years may dim the reflexes, but the will to survive still blazes bright. Here are some excellent choices for concealed carry pistols that embrace senior strengths while compensating for the vulnerabilities of age:
Palmetto State Armory Ati GSG FireFly
Palmetto State Armory Ati GSG FireFly. Image source: https://palmettostatearmory.com/ati-gsg-firefly-4-9-22lr-threaded-barrel-pistol-black-gerg2210tff.html
The ATI GSG FireFly is a dependable and durable lightweight gun chambered in .22 LR. It has a 4.9" steel threaded barrel that is compatible with popular silencers. The adjustable front sights aid accuracy for those with failing vision. Elderly shooters can save their hearing by using a silencer, allowing better situational awareness.
The black polymer stock and zinc alloy frame make this CCW gun lightweight yet robust enough to withstand harsh weather.
The ambidextrous safety makes it suitable for both left and right-handed shooters with arthritis. It also comes with a ten-round magazine and a Picatinny rail for attaching accessories like a flashlight or laser to accommodate poor eyesight.
Ruger LCP Max
Ruger LCP. Image source: https://palmettostatearmory.com/ati-gsg-firefly-4-9-22lr-threaded-barrel-pistol-black-gerg2210tff.html
The LCP Max is an excellent choice for senior shooters seeking a high-performance, reliable handgun. With a super-compact 5.17" length and featherweight 10.6-ounce design, the LCP Max offers ultra-portability. Despite its micro size, it packs a 10-round capacity.
The aggressive textured grip delivers a comfortable, accurate shooting experience. Raised cocking ears and slide serrations allow easy manipulation for arthritic hands. The front tritium and rear u-notch sights assist failing vision in target acquisition.
Durable alloy steel construction, including a 2.8" barrel with rust-resistant black oxide finish, makes the LCP Max a firearm you can trust. Its glass-fill nylon grip withstands heavy use.
This commenter thinks the Max has "decent sight even though subcompact pistols are not target guns."
Wear your LCP Max in comfort with our memory foam pad!
Springfield Armory Hellcat
Springfield Armory Hellcat. Image source: https://www.springfield-armory.com/hellcat-series-handguns/hellcat-3-micro-compact-handguns/
The Hellcat is an excellent choice for seniors seeking a high-performance, comfortable all-day concealed carry 9mm. Its ultra-compact 6" length and featherweight 17.9-ounce design allow for discreet carrying.
The Hellcat features a 3" hammer-forged barrel with a Melonite finish for durability. The serrated slide also has a Melonite finish. The heavy-duty polymer frame provides a secure grip. Tritium front sights and a Tactical Rack rear sight enable quick target acquisition in any lighting.
A dual captive recoil spring system with full-length guide rod tames recoil for smooth shooting. The adaptive textured grip further absorbs shock while providing a secure hold.
Walther CCP M2
The Walther CCP M2 offers a comfortable shooting experience for seniors. Its Softcoil gas technology softens perceived recoil, while the slide glides smoothly for easier manipulation by aging hands.
The large polymer grip fits comfortably in the hand thanks to its ergonomic shape and smooth texture. This enhances control during shooting.
Left-handed and right-handed shooters will appreciate the reversible magazine release. It accommodates both orientations with ease. When cleaning time arrives, the tool-free breakdown makes maintenance a breeze for seniors.
Taurus TX22
The Taurus TX22 has everything you need for small game hunting, recreational shooting, and competitive shooting.
You will have consistently accurate shot groups with a 5.25" match-grade threaded bull barrel, and the threaded barrel allows you to add a muzzle brake or suppressor to improve performance.
Another feature that distinguishes the TX22 from its competitors is its optics-ready aluminum slide, which is ideal for an upgraded optic for improved accuracy and target acquisition.
If optics are not your thing, there is also a fixed white dot front sight and an adjustable rear sight for tighter shot groups.
It has a 16-round capacity and three magazines to ensure you have enough ammunition for any situation. You can also use the included Picatinny rail on the bottom to mount a laser or flashlight.
Glock 19 Gen5
The Glock 19 Gen5 delivers exceptional performance as a 9mm striker-fired pistol suitable for target shooting, home defense, and concealed carry.
Glock's latest generation updates provide increased reliability, comfort, and control. Ambidextrous slide stop levers and a reversible magazine release accommodate all shooters.
Customizable backstraps allow you to tailor your grip for greater control and comfort.
Other senior-friendly features include a flared magwell and enlarged floor plate to quicken magazine changes. The 4.02" Glock Marksman barrel enhances accuracy, while the 5.85 lb trigger pull aids precise shot placement.
An attachment rail allows you to mount lasers or flashlights to accommodate aging vision. Three included 15-round magazines ensure ample ammunition capacity.
"It works well, is reasonably easy to conceal," says this commenter on YouTube about his G19.
Don't let discomfort ruin your day! Grab our holster pad and thank us later!
What is the Best Self-Defense Gun for Elderly?
Aging makes self-defense more challenging, but the right firearm can help seniors regain confidence and security. When mobility fades, a gun matched to aging strengths and weaknesses helps even the odds.
The ideal senior self-defense gun balances power and shootability to empower without overwhelming. Stay vigilant and let no one deny your right to protect what matters most— your life.
Here are two great options for you to consider:
The Smith & Wesson M&P Shield Plus is an optic-ready semi-auto pistol with an easy-rack slide for effortless loading and operation. Its lightweight polymer frame, grip safety, and minimal recoil make shooting comfortable. With user-friendly controls and intuitive design, the M&P Shield Plus is an excellent elderly-friendly choice.

The Ruger LCRx revolver features an exposed hammer for single and double-action shooting. Its smooth trigger enhances accuracy for aging hands. With manageable recoil and available .38 Special or .22 LR rounds, the Ruger LCRx handles softly yet packs a punch for self-defense.
What is the Best 9mm Pistol for Seniors?
When selecting a 9mm pistol for senior self-defense, comfort and reliability are key. Here are two trusted options tailored to aging hands and bodies:
The Glock 43X has a slim, lightweight polymer frame contoured for easier handling by smaller aging hands. Its compact profile makes it ideal for concealed carry while a 10+1 round capacity provides reassuring firepower. The short, crisp trigger pull aids accuracy while the built-in beavertail helps absorb recoil for comfort.

The Smith & Wesson M&P9 Shield gives seniors capacious choice with its single stack magazines available in 7, 8, and 9 round capacities. Interchangeable palm swell grips allow customization of the ergonomic grip for maximum comfort. A consistent 6.5 pound trigger pull enables precision shooting while the 18-degree grip angle helps manage muzzle rise. Backed by S&W's reputation for reliability.
Make your EDC carry comfortable with a GunZee cushion pad!
What is the Best Handgun for Elderly Woman?
When selecting a concealed carry handgun for elderly women, the following options stand out:
The Glock 43 is an excellent choice thanks to its slim, single-stack magazine design that fits smaller hands comfortably. The 6.85 pound trigger pull is smooth for accurate shooting while the snappy slide and low barrel axis help tame recoil, allowing elderly women to fire comfortably.

The Sig Sauer P238 .380 ACP is a wise choice for its lightweight 13 ounce design and shortened single-action trigger with a light, crisp 4.4 pound pull. This allows easy firing even with reduced hand strength. The steel frame absorbs recoil for excellent control while the ergonomic grips fit small hands.

The Springfield Armory XD-S has a slim, contoured polymer frame with textured grip panels to prevent slippage. Its 5.3 pound trigger has a short reset for improved accuracy. The low bore axis helps manage muzzle rise for smooth shooting. At just 21.5 ounces, recoil is easily managed.
This YouTube commenter says the P238 is, "Super easy to rack, and I LOVE it's trigger!"
CCW Guns for Seniors FAQ
What is the best pistol for a senior citizen?
Here are some of the best CCW guns on the market for seniors: 
Ati GSG FireFly

Springfield Armory Hellcat

MP Shield

Walther PPKS

Walther PDP

Walther PPS M2

Sig P365 Xmacro

Sig P938

Sig P365

Sig P365X
What are some popular CCW gun models?
Here is the list of some of the most popular guns that are easy to conceal and handle: 
CZ P-01

Canik TP9 Elite SC

Bersa Thunder

Staccato CS

Ruger LCP II

Ruger SP-101

Ruger Security

HK VP9SK

Walther PPQ

Staccato C2

Sig Sauer P365

SW MP Sheild 

Springfield XD-E

Colt Python
What is the easiest handgun you can carry concealed?
The Smith & Wesson Shield is often regarded as one of the CCW handguns that is easiest to carry concealed. With its slim profile, compact size, and lightweight construction, it offers excellent concealability without compromising on reliability or firepower.
What is the best caliber for everyday carry?
The 9mm caliber is widely regarded as the best caliber for concealed carry. While many concealed carriers swear by larger or smaller calibers, the 9mm has proven to be the "one size fits all" of ammunition over time. Given a good choice of carry round, the 9mm ammo round's moderate recoil and accuracy make it the default choice, and for good reason.
What is the best concealed carry position for fat guys?
Appendix carry or cross draw positions usually work best for fat guys. Finding the right CCW holster for bigger guys is also essential when they want to have good concealment and ease of draw, while distributing the weight of the firearm in a way that works with their body shape
What is the best gun for concealed carry big hands?
The Glock 17 Gen 5 is often considered a great choice for concealed carry with big hands. Its full-size frame provides ample space for a comfortable grip, allowing individuals with larger hands to maintain a secure and ergonomic hold on the firearm. The G17 offers a high capacity of 17 round mags and proven reliability, making it an excellent option for self defense.
What is the easiest pistol to rack for a woman?
The Walther PPK is often considered one of the easiest pistols to rack for women. With its lightweight and compact design, the PPK offers a slide that can be easily manipulated, requiring less strength and effort. Its smooth slide operation and user-friendly features make it a popular choice for women seeking a pistol that is easy to shoot.
What are the different types of holsters?
Here are the main types of concealed carry holsters: 
Inside the waistband: 

IWB holsters

Outside the waistband: OWB holsters

Bra holsters

Belly band holsters

Chest holsters

Thigh holsters

Cross draw holsters

Shoulder holsters

Pocket holsters

Ankle holsters

Drop leg holsters
What are useful holster accessories?
Here are some of the most useful holster accessories:
Belt loops and clips

Mounting hardware

Straps and retention devices

Wedges and pads, like 

our GunZee holster pad

Extensions

Covers and protectors

Attachments for additional magazine carry

Mounting platforms

Belt adapters

Cleaning kits
What are the best gun accessories?
The best gun accessories enhance your shooting experience and improve your performance. Here are some top choices: 
Red dot sights

Magazine carriers

Weapon lights

Holsters (IWB, OWB, appendix carry)

Extended mag baseplates

Muzzle flips

Recoil management systems 

Upgraded triggers

Rail attachments (laser, flashlight)

Sling attachments

Grip enhancements 
What is the smallest pocket pistol for seniors?
The North American Arms (NAA) .22 Mini Carry Revolver is one of the smallest pocket pistols available. With its compact and lightweight design, the NAA Mini Revolver is specifically designed for easy concealment and discreet carry. It features a small frame and a short barrel length, making it highly suitable for pocket carry. 
Further Reading
What are the best CCW guns for new shooters?
What are the best appendix holsters for females?
Are Eclipse holsters any good?
Are Tenicor holsters any good?
The best Kimber Micro 9 holster
What is concealed carry reciprocity?
What is the best Taurus G3C holster?
What is the best Taurus G2C holster?