The most comfortable 
concealed carry holster...
...is your holster—with GunZee memory foam padding. Seriously, you'll be wondering where we've been all your life. Whether you prefer appendix carry or back carry, you'll never be without GunZee after you try it. 
IWB carry will never be the same.
*Holster Not Included
Experience Unparalleled Comfort with Gunzee - The Game-Changing Concealed Carry Solution
This 3-layer, purpose-built, breathable, slow-rebound memory foam cushion goes between your holster & your body to provide a pillow-like feel free from poking & hard edges. If you're tired of constant readjustment, you're ready for Gunzee.
Hi, I'm Mark, founder of GunZee
Concealed carry is uncomfortable and will have you debating whether you should carry for the day.
After 15 years of concealed carry & dealing with the constant poking, pinching & never-ending readjustments - I thought there just has to be a better way.
That's why I created GunZee.
I think you'll love it...
GunZee Classic Series
Our most popular product line, the Classic series is a 3-layer industrial-grade memory foam cushion that is placed between your holster and your body provides a pillow-like feel that eliminates poking, hard edges, and constant readjustments.
David S.

I was skeptical because of the price, but as most reviews stated, I agree that this thing is a game changer.  Fully compressed, it adds very little width so it doesn't really increase printing. But the comfort factor goes up by 4.6 million. I can IWB carry all day every day now and not even know it's there.

Mark S.

It makes carrying a lot more comfortable.  I've been looking for a product like this

Ted N.

I received mine yesterday...life changing

Andrew M.

I originally ordered the wrong size so I had to deal with their customer service who turned out to be so helpful and amazing to deal with. They resolved my issue with no problems at all. This product gives improved comfort to EDC. I would highly recommend this product to anyone who EDC's, or even to the person who does occasionally and wants improved comfort.

Nathan P.

OK this thing rocks.  Just got it.

David H.

I used to hate carrying concealed for long periods of time while at work or traveling but this has made it so comfortable that I forgot I had it. It's amazing!

Dan I.

Just got mine today, wow what an improvement! This was exactly what I was looking for and I was able to make it fit with a couple different holsters/guns. Thank you!

William B.

Just what I needed.  Definitely relieves the pressure and pain. Spreads the pressure from the holster and gun out. Making it more comfortable than anything I have tried.

A. K.

I love it. I cut it to fit my holster that covers trl 6 & red dot. Great product!
Big shout out to Gear Runner for providing a thorough review
Gear Runner's follow-up video on machine washing here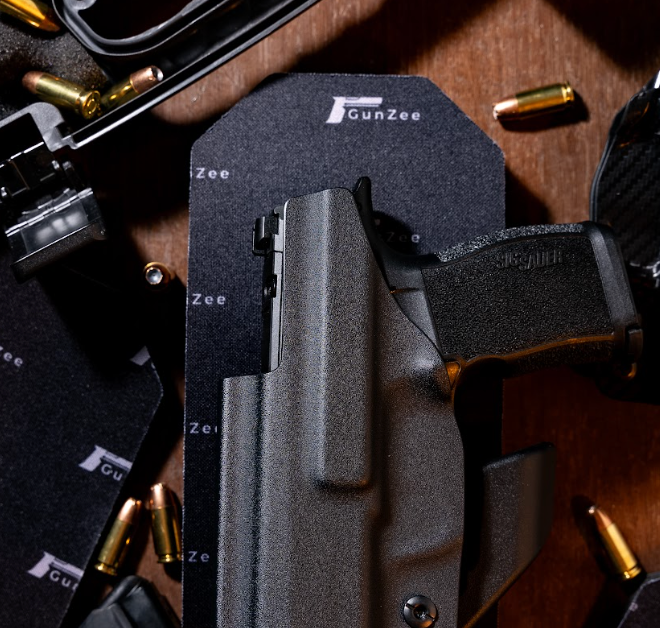 How it works
Discover the functionality of our premier concealed carry holster cushions, designed to enhance comfort in your daily IWB routine.
Explore the sophistication of our top-tier concealed carry holster cushion, meticulously crafted to elevate comfort during your daily IWB engagements. Delve deeper by clicking below to view our instructional video, ensuring you maximize the benefits of your Gunzee Pad.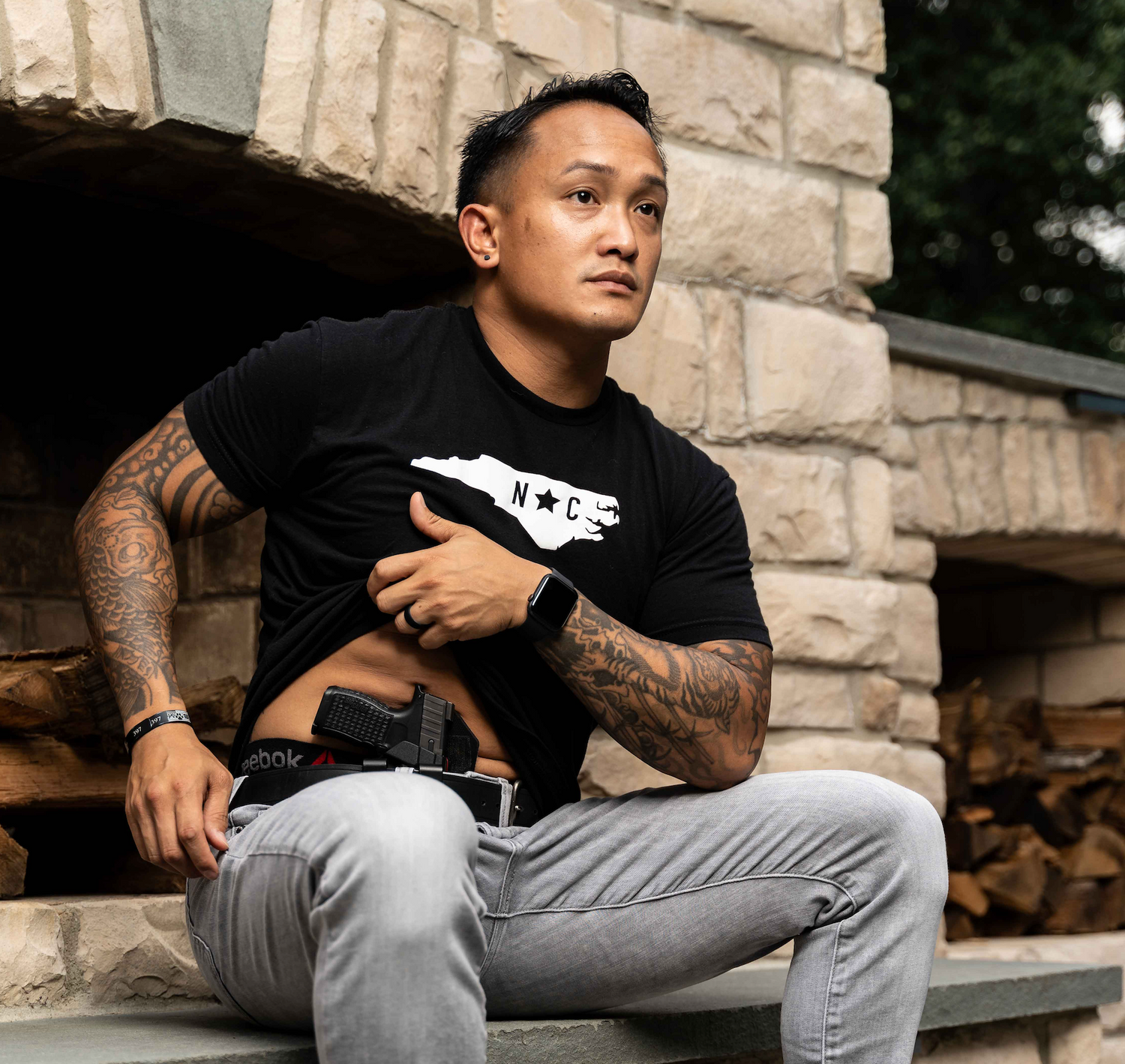 The most comfortable concealed carry holster
Is your holster—with GunZee memory foam padding. Seriously, you'll be wondering where we've been all your life. Whether you prefer appendix carry or back carry, you'll never be without GunZee after you try it. 
IWB carry will never be the same.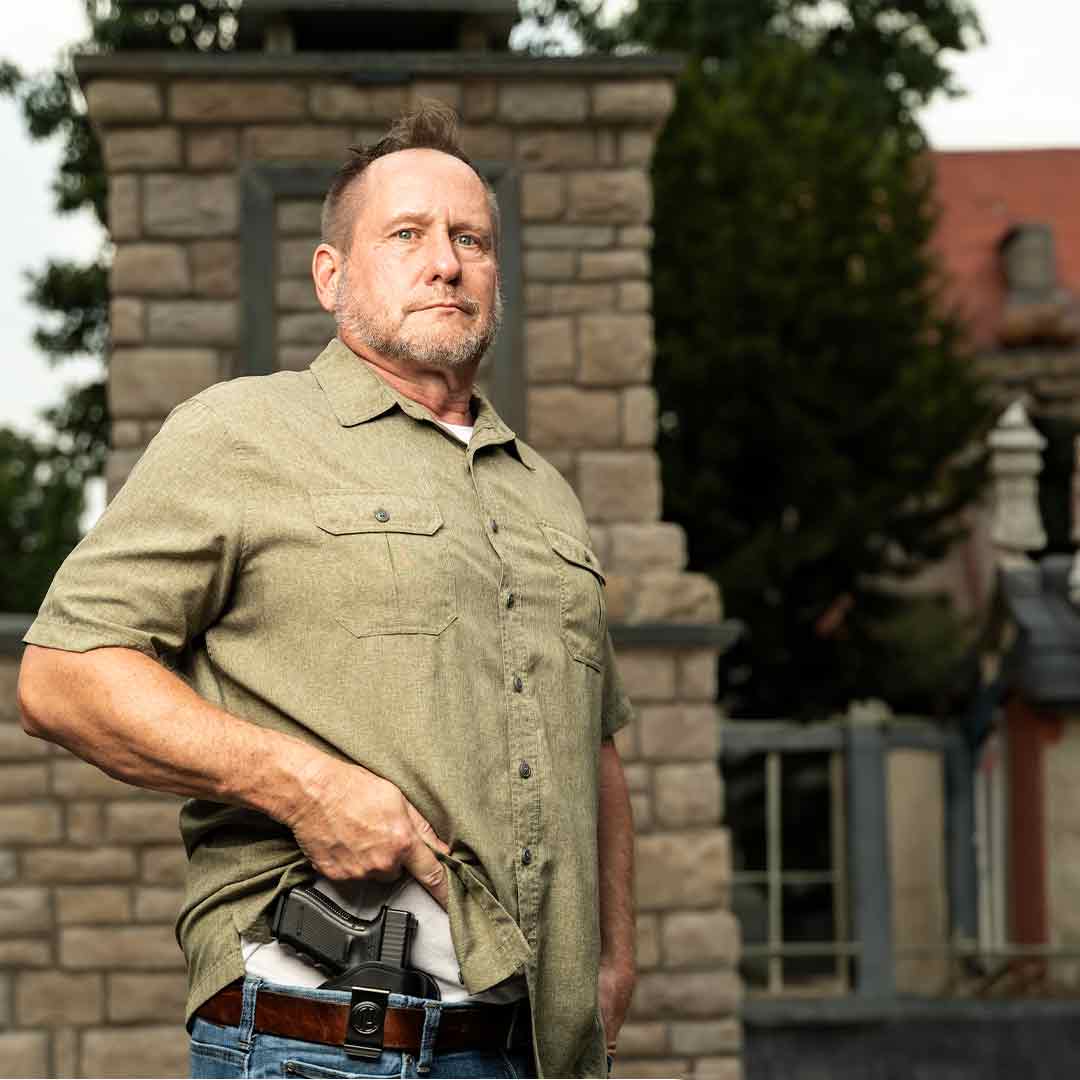 Experience Unmatched Comfort & Confidence
Revolutionize your inside waistband (IWB) concealed carry with GunZee. Our innovative CCW Holster Cushion provides a pillow-like feel, eliminating poking, discomfort, and constant readjustments. Say goodbye to painful sitting and hello to pain-free carrying.
Questions? We love hearing from you
Have questions about our products or which one to buy?  Send us a quick note and we will be in touch shortly...
Frequently asked questions
Which GunZee is best for subcompact concealed carry?

For micro and subcompact concealed carry, the GunZee Mini is perfect. No more subcompact holster digging into you when you're sitting down.
How can inside waistband (IWB) concealed carry be more comfortable?

GunZee makes inside waistband holsters comfortable. Our memory foam padding sits between the holster and your body, preventing the holster from digging into you—especially when you're sitting down.
What is the most comfortable IWB holster?

The most comfortable IWB gun holster is one that's outfitted with GunZee memory foam padding. You'll notice a world of difference and will wonder how you ever did concealed carry before GunZee.
Which GunZee product is best for IWB compact concealed carry?

Our GunZee Original is ideal for waistband compact concealed carry. Whether you're packing a Smith & Wesson CSX, Walther CCP, or Glock 19, you'll easily be able to fit the Original to your holster.
Can I wash GunZee memory foam?

Yes, GunZees are fully washable. Just pull them off the holster, throw them in the wash, then reattach them when they're dry.
Why is sitting down with appendix carry so uncomfortable?

When you sit down with appendix carry, your rigid holster digs into your body at new angles. Not with GunZee, though. Our slow rebound memory foam creates a nice layer that keeps the holster from poking, digging, and otherwise annoying you. Sitting down with appendix carry was never so comfortable.
Can I use GunZee for large gun holsters?

If you can carry it in your waistband, we can make it much more comfortable! Our GunZee Max is large enough to fit fullsize concealed carry firearm holsters. If you want to stuff a Glock 22, Sig Sauer P320, or Springfield XD in your belt, we'll make it much more wearable.